Trigger macOS Shortcuts by physical device attachment or detachment. Stecker detects USB devices, including keyboards, mice, hubs, drives.
Very lightweight memory and energy usage: Only acts on system notifications - no repeated pulling of device status.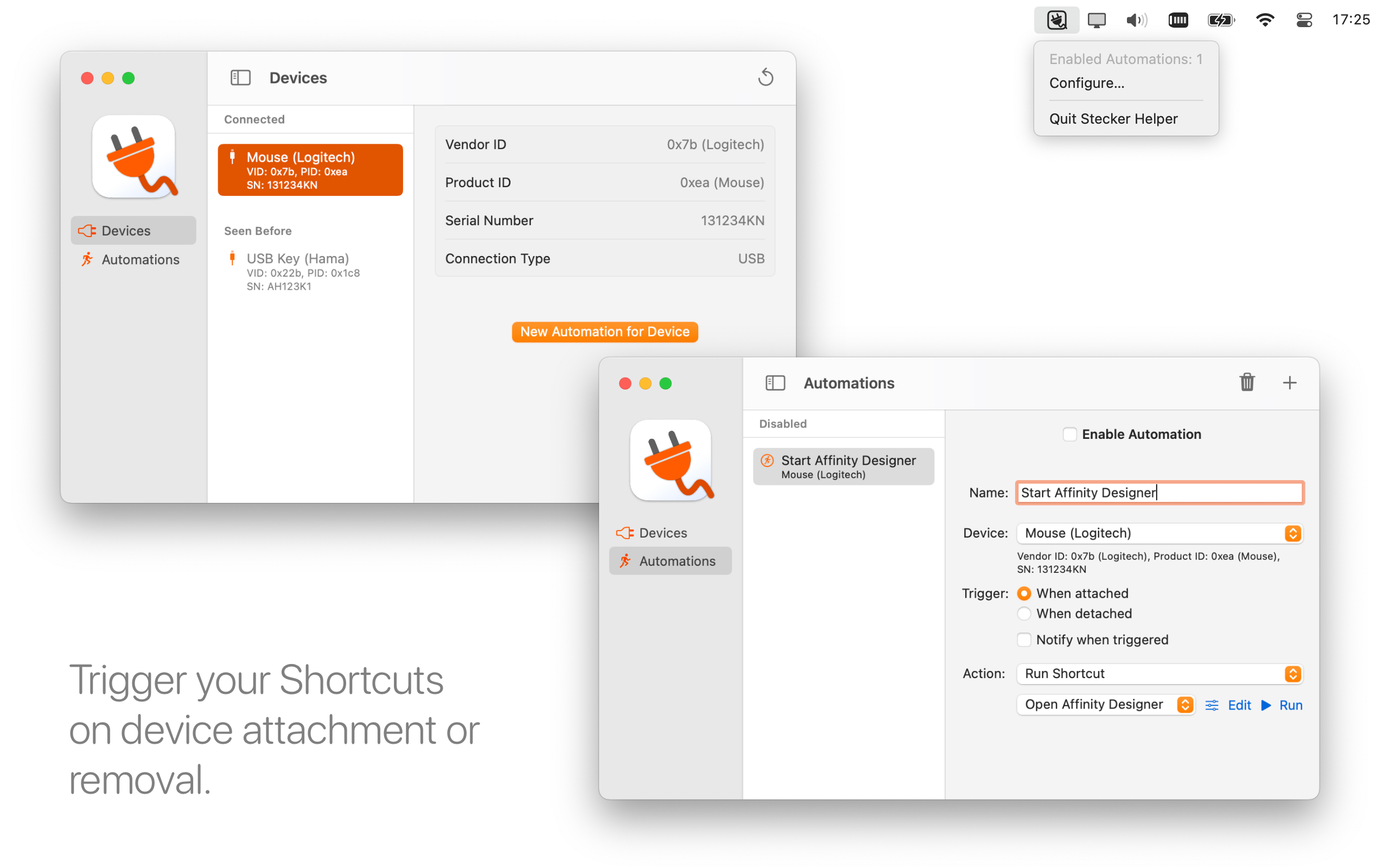 Privacy Policy
The Stecker app does not collect user data or information. No third party tracking services are used to collect or store data. No services are used that identify or track users. All data generated by the app remains local to your computer and within the sandbox environment of the application.
This website does not track, collect or store user information.